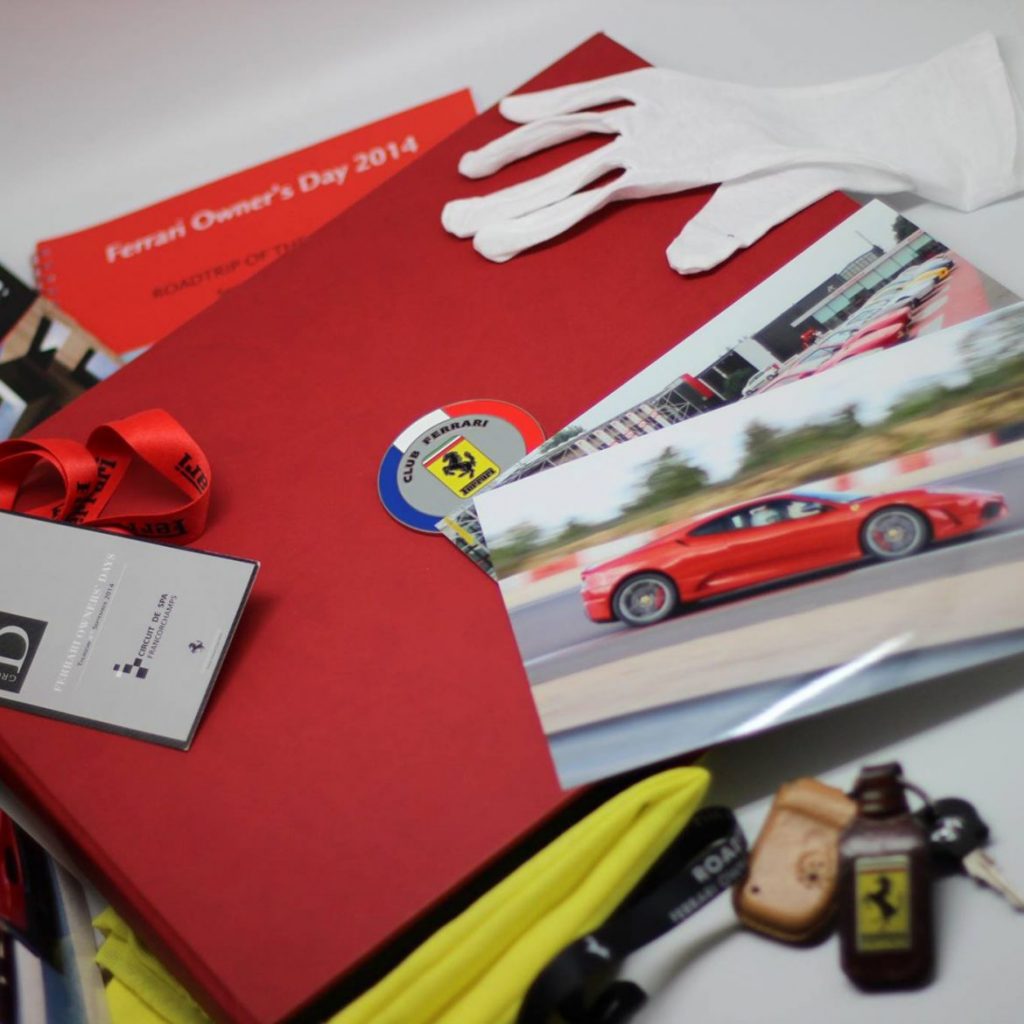 Paris native Franck Tournier is living an enthusiast's dream. His company, MSV, services individuals and garages vested in the passion of collecting, racing, showing, and restoring Ferrari automobiles.

Franck's venture is young, but in a short time he has utilized social media to draw considerable interest in his activities from enthusiasts all over the world. "Originally I wanted to name my company Souvenez Vous (Remember You), but following the death of my mother last month I have decided to pay tribute to her and will add her first name, Michele, for which the new abbreviation will become MSV."
Like many of those enthusiasts, Franck's love for cars began at an early age. "I am from very humble origins and developed, as many, a passion for cars, but the Ferrari brand has become, for me, a devouring passion." Franck initially satiated his passion with die-cast miniatures. "I collected miniature Ferrari, 1/18 scale, and I ended up having one of the finest and largest collections in the world at close to 1300, of which, half were handmade, and whose price could surpass $2,500.00 per unit!"
Franck's passion eventually found its way into the purchase of his first real Ferrari, "I had the opportunity to acquire my first car in 32 years and decided to sell half of my collection for lack of space and to fund the purchase. I bought a Ferrari 456 M-GT. The 456 GT became my favorite when it debuted at the 1992 Paris Auto Show, but for reliability reasons I chose a 1998 Modificata taking the advice of a Ferrari expert."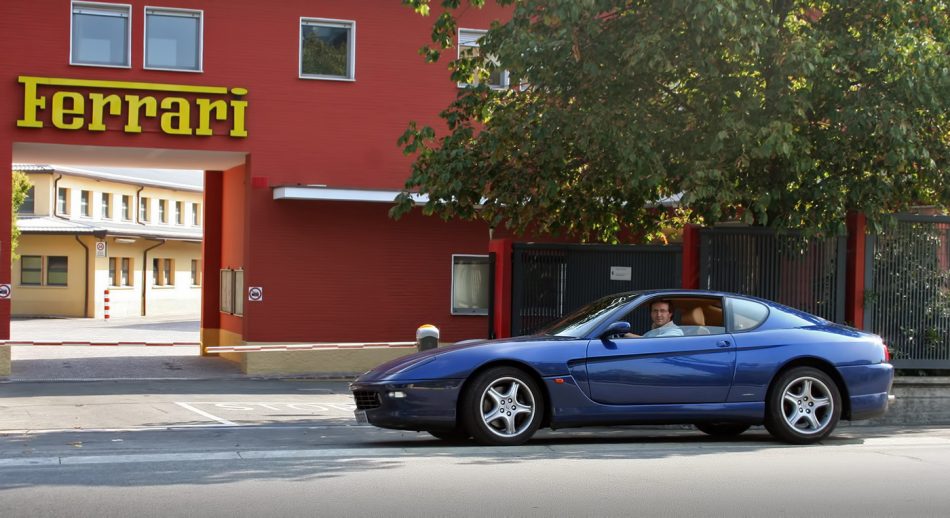 "In 2013 I had motor and suspension work completed by Charles Pozzi, which is the largest Ferrari garage in France. I loved to go there and watch all the cars in the workshop and thanks to this garage I enjoyed the opportunity to drive on the Fiorano test circuit for a day with my car. I also later took part in several outings with Ferrari West Europe at the Spa-Francorchamps circuit in Belgium. I gradually took time from my former work to focus my attentions toward my membership in Club Ferrari France and in doing so I met many collectors. So starting this year, I left my old job to fully devote myself to my passion. I will go, wherever possible, to gain a deeper understanding of the collector market and promote my albums to those collectors."
His objective is simple… creating albums which showcase and document the unique history of specific Ferrari chassis for the collector to better understand and appreciate the limitless opportunities that exist for them to experience through ownership. Following through on that objective, however, can require painstaking dedication to the pursuit of often hard to obtain documentation.
"The challenge is to tell the story of the car." MSV produces albums for each customer car which includes photography and documentation of restoration, history, concours, club events, and ultimately sales, if and when a current owner is ready to part with their investment.
MSV sometimes serves garages specializing in Ferrari restoration as opposed to strictly private owners. On a recent excursion to Germany, Franck assisted a client with the acquisition of a Ferrari F430 Scuderia. Franck's expertise protected the client from purchasing a false Scuderia (the car in Germany proved to be an aftermarket replica of a Scuderia based on a standard F430 chassis).
Franck ultimately identified a suitable, authentic Scuderia in Northern France. "For this client I helped locate and choose the car. I owe Fournier notices in French of the vehicle as the selected car was originally sold in Italy and lacks the maintenance book, etc. I'll go to the garage in Italy to see if the book is there. Of course we will also do a great photo session the day when the new owner takes possession of the car with his family."
"For the history of the chassis I seek all that is possible from official Ferrari documents to pictures of the vehicle under previous owners… It is impossible to work with the factory directly because I'm too small at the moment to command their interest."
Franck continues, "Each album is unique. This need to find documents includes the time of manufacture, as well as delivery to the garage, the presence of the chassis at Ferrari club or concours events, any prior owners, and of course the maintenance history of the vehicle."
Consistent with common practice on the higher end of the collector market, Franck must often operate with discretion. "For the moment I do not have permission to share my work because some clients for whom I have realized this research wish to remain anonymous."
"I normally publish the chassis numbers, especially from public events, but during my visits to garages I do not publish very many because I am there on private business for a customer. I have started a database to classify cars with two projects in this direction: first a register of 456 GT, GTA, M-GT and Venice models. I have also started a record of all Ferraris registered in France or visiting France."
Franck's endeavors have provided him benefits that many enthusiasts can only dream of – his attendance at some of the most prestigious and storied automotive events across Europe. Beyond his numerous trips to Maranello, Franck recently took in France's annual rally Tour Auto, the Milano Auto-Classica, Endurance testing at Monza Circuit, and he will soon be attending the Spa-Classic as well as the fabled Mille Miglia. He also looks forward to attending Pebble Beach for the very first time later this year.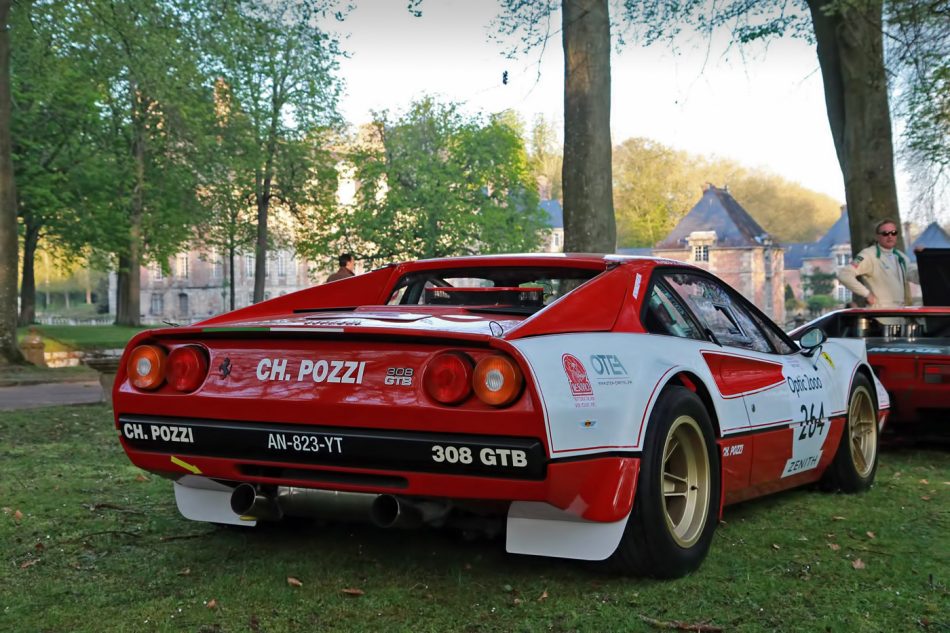 "I love above all the activities of Ferrari Club France, track events like Ferrari Racing Days, but my preferred client appointment is organized with a garage in Maranello which includes a track day at Fiorano. It is the dream for a small group of enthusiasts, car and track, and for MSV, from training pilots of the firm to enjoying dinners in fine restaurants in the region."
Given the potential bounty of stories Franck has yet to uncover and tell, MSV is an enthusiast's dream indeed.
Originally published in PILOTA, the magazine of the Ferrari Owners Club, and in the enthusiast monthly, DRIVENWORLD
All images courtesy Franck Tournier
Tags:
Charles Pozzi
Ferrari 456 M-GT
Franck Tournier
MSV