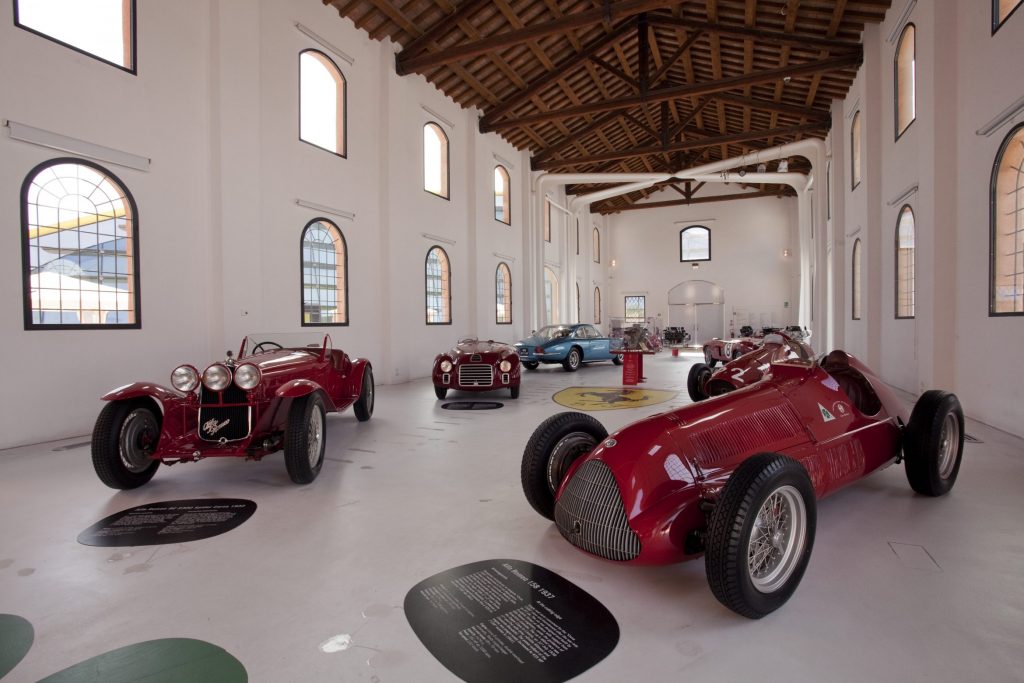 Emilia-Romagna, in Northern Italy, is one of Europe's most developed regions. The capital, Bologna, is a vibrant hub of art and commerce, a popular venue for trade shows attracting businesses from around the world.
Renowned for balsamic vinegar, Parmesan and Grana cheeses, ham and mortadella, Emilia-Romagna is widely considered the heart of Italy's culinary heritage.
It is also the heart of another Italian legacy . . .
The ancient Etruscan city of Modena lies roughly center of the region and is known as the "Capital of Engines." Maserati, Lamborghini, De Tomaso, Ducati, and Pagani, all noted Italian marques, are based in close proximity. The city, however, carries this distinction not for these manufacturers, but instead for one Modenese, and for his contribution to automotive culture all over the world.
Enzo Ferrari was born in Modena on February 18, 1898. He wanted to be a racing driver, and did drive briefly for Alfa Romeo before forming his Scuderia to race their automobiles in the 1930's. By the time Ferrari later set up shop in nearby Maranello to manufacture hydraulic grinding machinery, it would soon become apparent just how important a role the region would play on the world's automotive stage.
The ensuing history of his storied marque is significant and fabled – folklore and legend. That story, however, would be nothing but for Ferrari's approach to the marriage of man and machine. Criticized by those who believe he pushed his drivers to tempt danger, he pushed harder to produce invincible engines that won races. Motivated by the belief that "perfection does not exist, only the evolution towards it," Ferrari understood that success in racing required one to sacrifice, without hesitation, everything.
His marque is synonymous with Italy – rich in history, art, and passion. Ferrari is a star attraction, a proudly celebrated jewel in the region's economy and culture. Industry is vibrant, especially around Maranello and largely in service to the automaker's expansive needs.
Originally opened as the Galleria Ferrari in 1990, the Museo Maranello provides visitors to Emilia-Romagna an intimate glimpse into the iconic automobiles produced by the factory. The 2012 addition of the Museo Casa Enzo Ferrari in nearby Modena has expanded the museum's scope now offering two distinct attractions under the single heading, Museo Ferrari.
A first visit to the Museo Ferrari can be overwhelming. Chassis from every era grace the floor, where inspirited visitors will likely discover at least one car that they watched or dreamt of from afar at some point in their lives.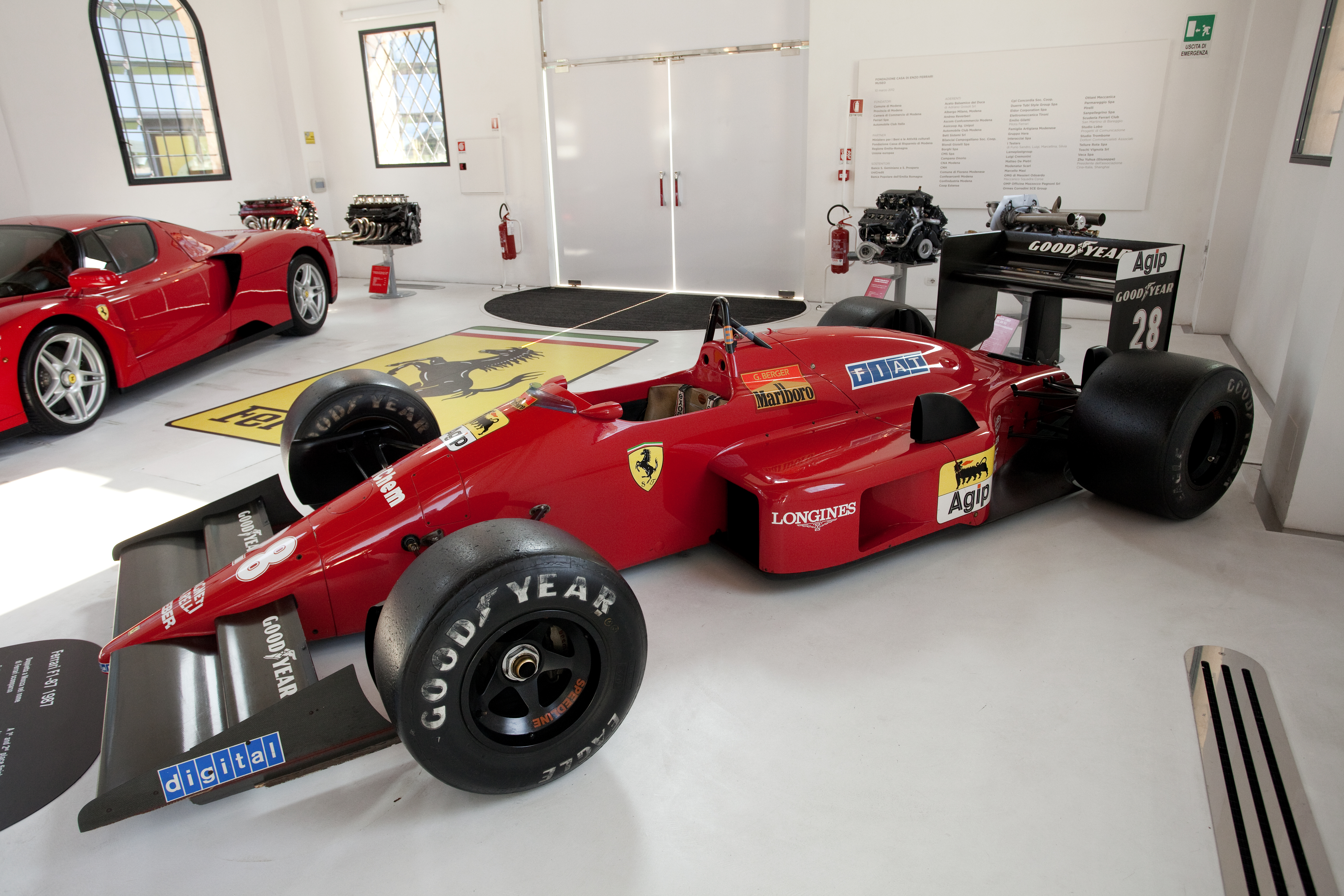 Gerhard Berger's F1-87, in which he led Ferrari's 1-2 finish in the 1988 Italian Grand Prix at Monza scarcely a month after Enzo's passing, is but one historically significant race chassis on display. Gilles Villeneuve's personal 308 GTB and Luca di Montezemolo's one-off 360 Barchetta are but two examples of historically unique and rare chassis highlighting the Maranello collection of legendary road cars.
The newer Museo Casa Enzo Ferrari is situated on the northeast perimeter of Modena's centro storico, and the "Future Systems" exhibition hall wraps Enzo's birth home and his father's workshop in stunning fashion. Beyond Museo Maranello's broader presentation, this museum takes a deeper look into the man, his life, and his work ethic.
The old workshop, the "Museo dei Motori Ferrari," houses examples of Ferrari's most significant milestones. A meticulously faithful replica of the very first car christened a Ferrari, the 125 S, is on display along with authentic chassis including the '52 & '53 World Championship winning F2 500 and the unusual twin engine 1935 Alfa Romeo Bimotore.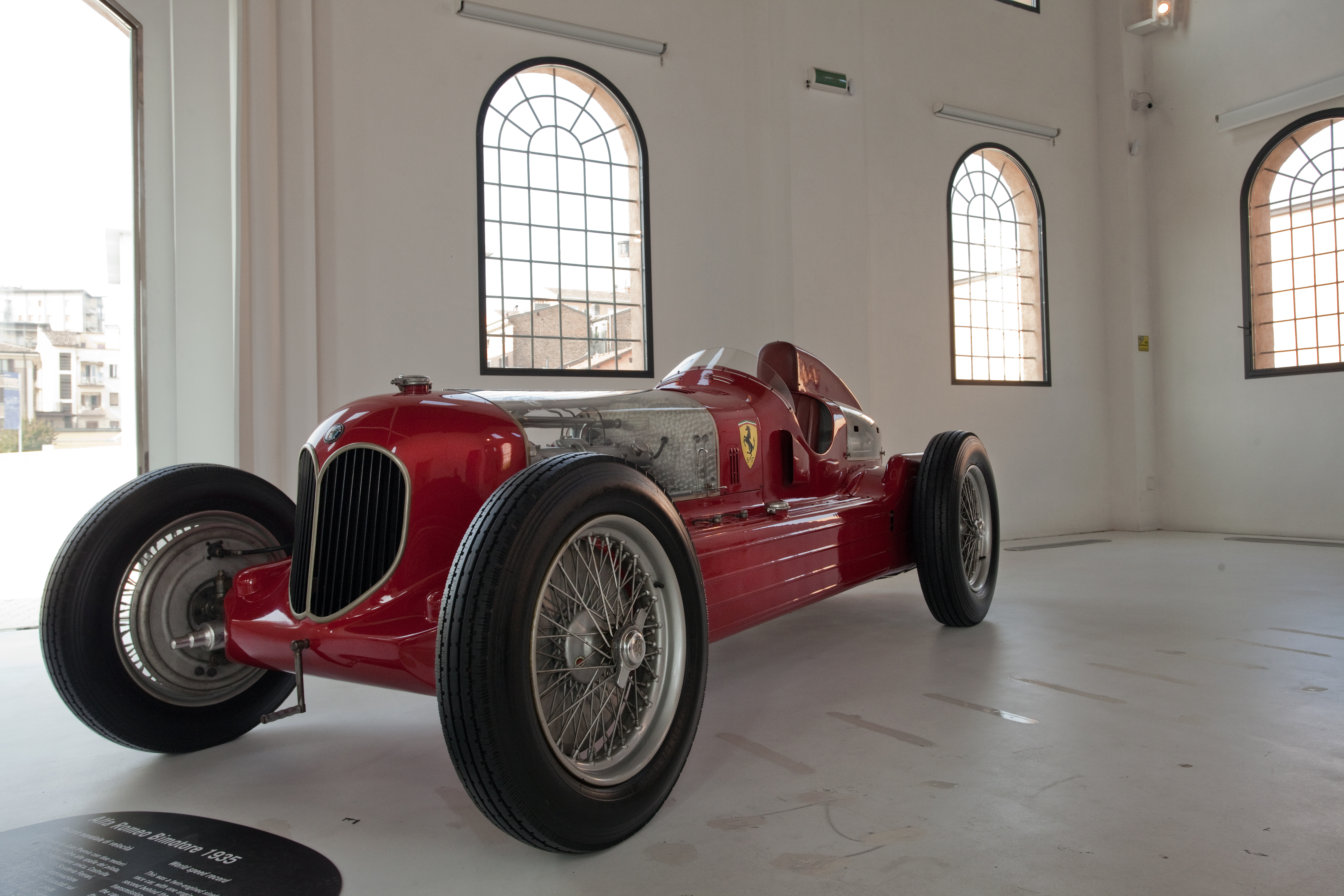 The exhibition hall recently presented "Maserati 100: A Century of Pure Italian Luxury Sportscars," an example of how not just Ferrari, but the whole of Modenese motor culture is embraced. Long associated with Ferrari under the umbrella of Fiat, Maserati's fantastically unique automobiles complement Ferrari's competition pedigree on the more luxurious side of sports and touring car construction.
The central hall also offers a fantastic presentation chronicling Ferrari and his Scuderia. The biopic, projected in immersive multi-media technique, transcends language barriers and swells with the operatic grandeur that rarely leaves a dry eye in the house.
Together, both museums celebrate the entirety of the Ferrari myth and nurture a deeper understanding of the man – keeping the spirit of this proud automaker alive through the results of his vision, determination, and the engineers and craftsmen who shared his ambition.
Originally Published in DRIVENWORLD, Feb. 2015
All photos © Jim Hunter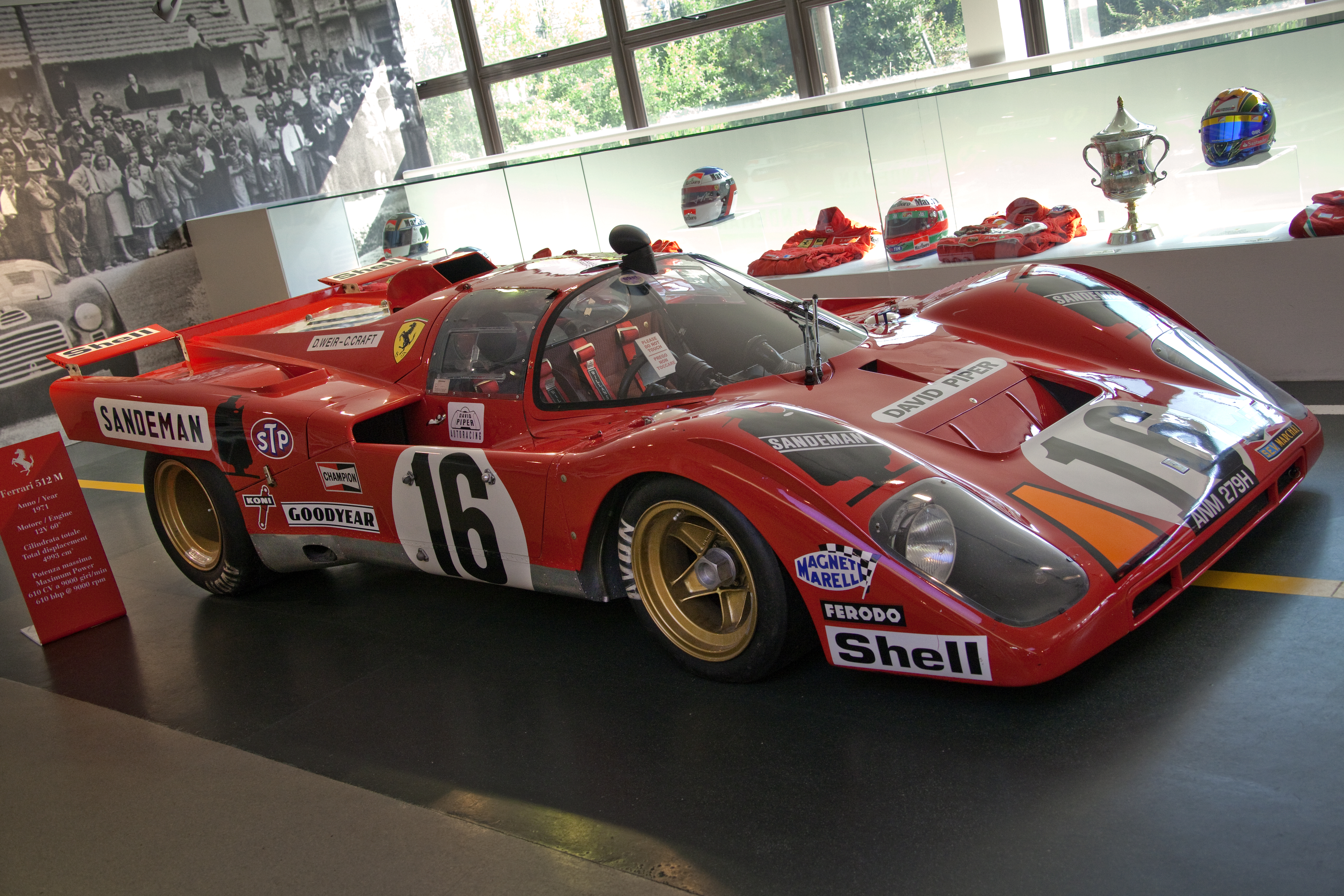 Tags:
0428MD
0515GT
250 GT Lusso
250 SWB
250GT Speciale
328